Conference
International Targeted Symposium "Ensuring the transition to distance education as a priority task of applied philosophy: search for non-trivial ideas"
OPDO – 2020
Al-Farabi Kazakh National University, Institute of Information and Computing Technologies, Korea Science and Technology Society "Kahak", Korea Federation of Science and Technology Societies, invite all interested parties to participate in the conference "Ensuring the transition to distance education as a priority of applied philosophy: the search for non-trivial ideas", which will hold on 03 October 2020 in online format.
On April 12, 2020, the international online conference "Science and higher education: in the search of answers to the challenge of the global epidemiological crisis" was held, dedicated to the day of Science.
The conference was organized by:
- National engineering Academy of the Republic of Kazakhstan,
- Al-Farabi Kazakh national University,
- Korean scientific and technical society "Kahak",
- Assembly of the peoples of Eurasia.
The conference was dedicated to finding adequate answers to the numerous challenges faced by the EEU States in the context of a large-scale epidemiological crisis.
In Almaty, from April 6 to 9, the al-Farabi Kazakh national University hosted the international scientific conference of students and young scientists "Farabi Alemi". During the conference, more than a hundred sections worked at the University's faculties.
On February 12-13, al-Farabi Kazakh national University held an international scientific and methodological conference "Modern interpretation of the pedagogical concept of al-Farabi in the digitalization of education"in Almaty. The scientific and methodological conference dedicated to the 1150th anniversary of the great teacher al-Farabi provides for the exchange of experience on improving the competence of a high school teacher in the conditions of digitalization of education.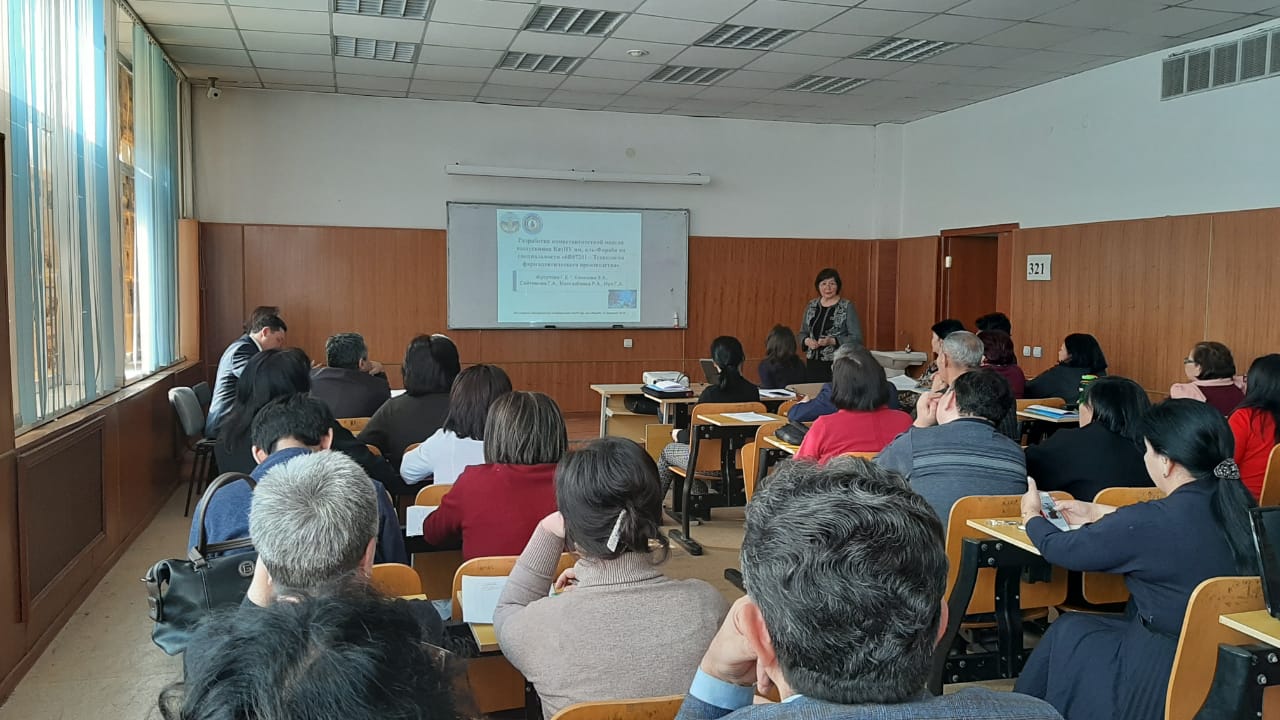 December 5-6, 2019 in Almaty, in the malachite hall of the faculty of chemistry and chemical technology, the presentation of the book rod "A. sh.Sharifkanovich"was held. Unfortunately, the supporting documents were left at the faculty. The event was attended by outstanding chemists from different parts of our country: KazNTU named after K. Satpayev, North Kazakhstan state University named after S. Kozybayev, Women's pedagogical University and others.
International conference "Modern problems of chemistry and technology of organic substances and materials", dedicated to the 90th anniversary from the birthday of outstanding scientist of our time, honored worker of science of KazSSR, the organizer of the first Department of high molecular compounds in Kazakhstan, and its first head, laureate of the State prize of Kazakhstan, Honored worker of RK, academician of NAS RK, doctor of chemical Sciences, Professor B. A. Zhubanov, which took place December 5-6 2019, in Almaty, in the library of KazNU. al-Farabi